Roasted lamb in Harissa sauce, decorated with mild – heat shishito peppers. The Lamb has been seared, then drunken in a Harissa sauce which has been folded into a plantain leaf.
On a rack, it is steamed for over 4 hours.
Fondly, reminding me of the cost of the lamb, I will recite part of a poem from Frida Kahlo to her husband the Mexican muralist Diego Rivera. The poem reminds me of the cost of the lamb not the love story.
You thought I'd never find
A love like the one I've lost.
But I've found one so fine
I don't mind paying the cost.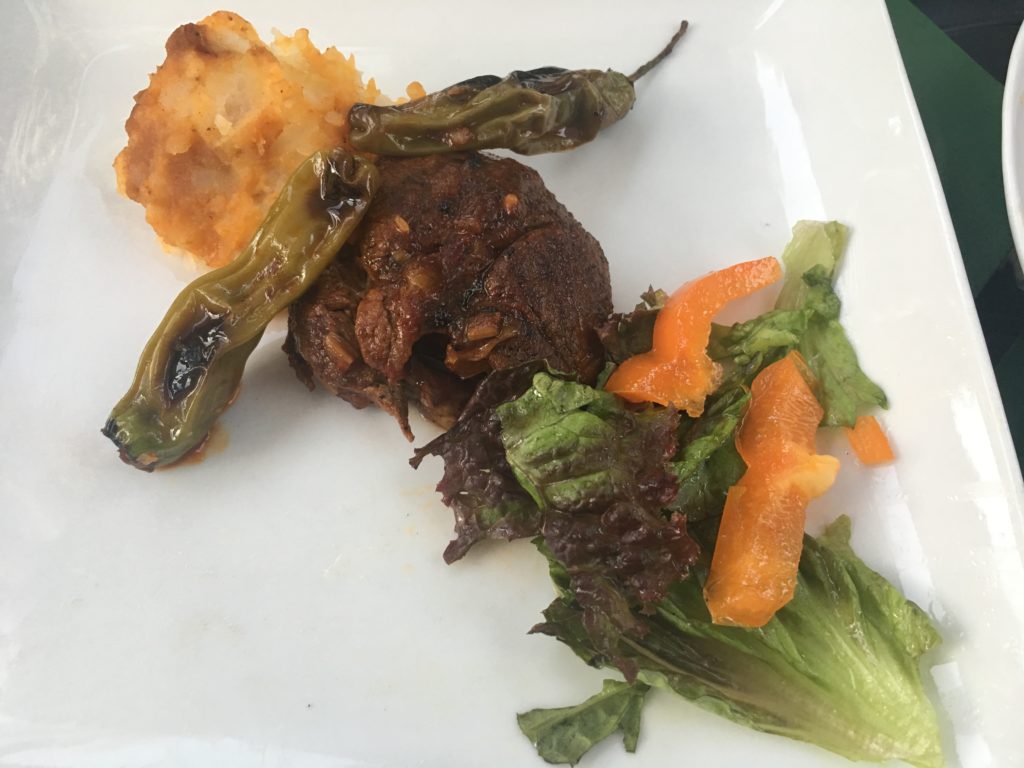 Yes indeed… It was delicious!
Blistered shishito peppers are found in Korean cuisine as in other Asian cooking. Loving to have a side – spiced dish, the peppers were blistered and set as a decoration which made the lamb look kind of funny.
So… I get back to the poem instead, which is as artistically strange as Frida was in life!
The king and queen of spades
Thought to steal from me a trick,
But I am not afraid
For all die pretty quick
I'll tell you something, friends,
The way it really comes down:
If they want me, pain ends;
If they forget, I leave town.
There's one favor, it's true,
I am at a loss to ask:
'Cause if I fling this shoe,
I will never take it back.