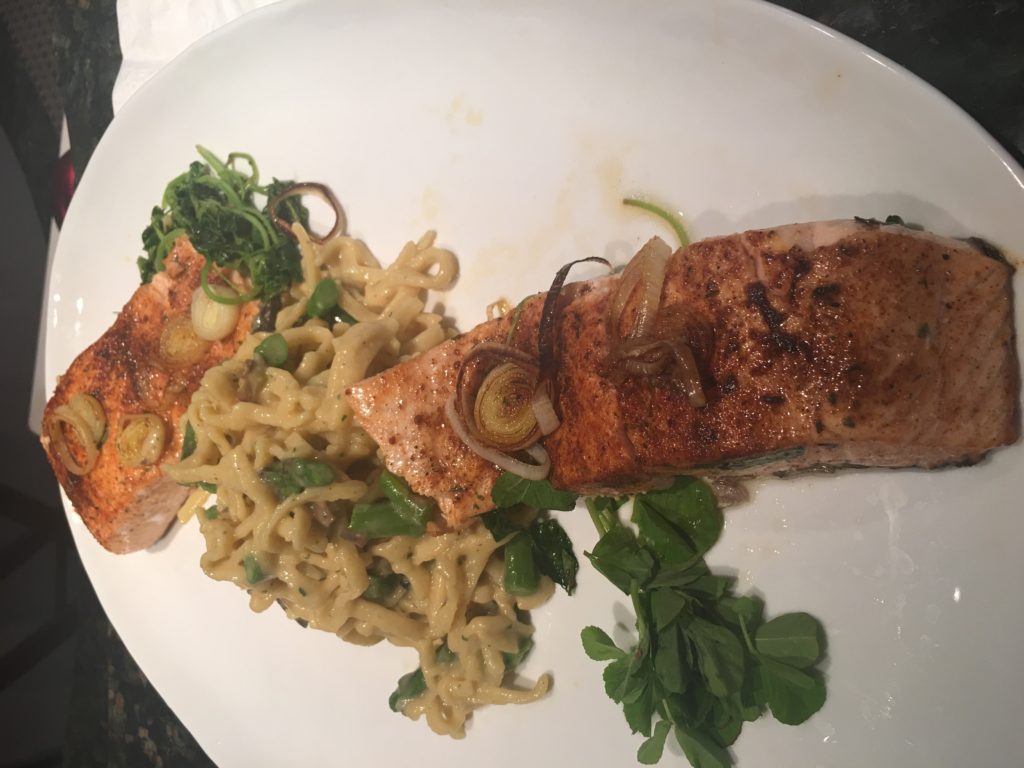 Jamaica's -Jerk sauce salmon with German Spätzle. German -Jamaicans as the immigrants from Germany called themselves.
A beautiful Caribbean island where settles arrived creating German ancestry from the late 1800's.
A wonderful combination of "Jerk Sauce" created by "NaJo" a spice company with delicious, smoky – spicy flavor.
Spätzle as a side dish with dry mushrooms and asparagus tips…. Delish!!!
Bob Marley, wherever you are in the Universe, your approval is requested.