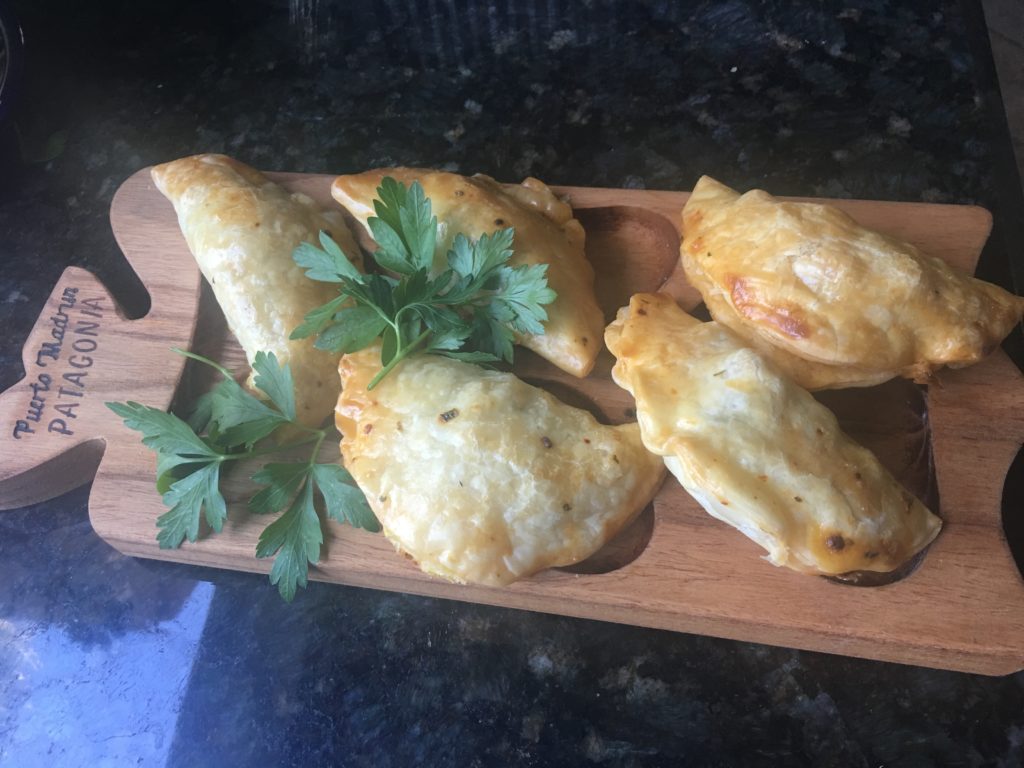 "Empanadas hojaldradas" baked in a phyllo – dough, stuffed with mince beef, tomato, green olives and Bavarian herbs, releasing a wonderful aroma. The meat has been cooked with tangy German flavors reminding me of traditional dinners at a friend's house where Astor Piazzolla's bandoneon was playing the tango and Gerry Mulligan's saxophone joining in.
"Years of solitude" ~ a piece of music in the background created an Argentine – German masterpiece. The original album "Summit" was recorded and released in Milan, Italy in 1974. Bravo Astor! – Bravo Gerry!
Getting back to the present, on the north of The Patagonia, we stopped to an empanada lunch. As we enjoy them, we thought about the miracle of nature as Puerto Madryn being the gateway to whales and penguins.